PF Kruse appraises all types of single and multi-unit residential properties. This includes new construction, city, rural, farm and lake property and two to four unit, multi-family properties. Some of our Residential Appraisal Services include appraisals for the following: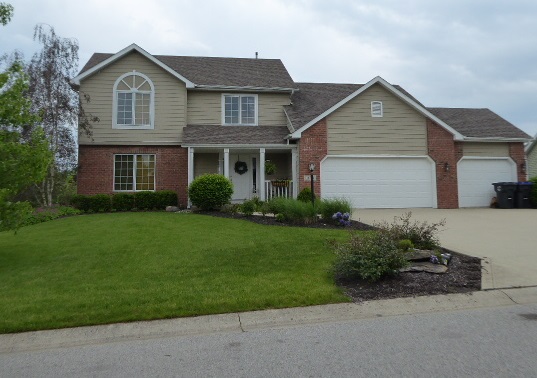 Mortgage Financing
PMI Removal
Pre-Sale Estimates
Estate Planning and Settlement
Divorce and Dispute Settlement
Liquidation
Litigation
Relocation
Tax Assessment Review and Advice
Eminent Domain, Condemnation and Zoning Appeal Advice
Expert Witness Testimony
Insurance
Market Rent and Trend Studies
Feasibility Studies
Cost/benefit or investment analysis, for example, what will be the financial return on remodeling
Supply and Demand Studies
Review Appraisals

An appraisal is a valuation tool most often used by mortgage lenders to verify a property's worth for prospective financing. The mortgage industry relies upon a qualified independent real estate appraiser to guide them in their financing decisions. But this is not the only reason to get an appraisal. Many homeowners, assessor offices, attorneys, accountants, buyers and sellers also utilize appraisals for a variety of needs explained below:
PMI Removal:
Private Mortgage Insurance or PMI is the supplemental insurance that many lenders have to purchase when the amount being loaned is more than 80% of the value of the home (LTV or loan to value). This additional payment is often folded into the monthly mortgage payment and is quickly forgotten. After a rise in values and/or payment to principal goes below this 80% level, PMI is no longer required. United States Congress passed a law in 1998 (the Homeowners Protection Act of 1998) that requires lenders to remove the PMI payments when the loan-to-value ratio conditions have been met. An appraisal is required to determine the property's value. The costs of this appraisal service is recovered in just a few months of not paying PMI.
Pre-Sale Estimates:
PF Kruse helps many homeowners with pre-sale estimates for their property. This is especially helpful for individuals looking to sell their home by owner, but can also be beneficial for those wishing to list their property with a real estate broker. An appraisal will give homeowners the correct square footage of their home, as well as reducing all of the aspects and features of their home into writing. Our reports will also include information on the current condition of the market for your area and help you determine an appropriate listing price for your home, as well as how to deal with competing properties to ensure your house sells in the time frame required. Getting a Pre-Listing appraisal can decrease the impact of a mortgage appraisal, which could delay a closing or potentially have it fall through. A Pre-Listing appraisal can also help both sellers and buyers have a more objective view of the range of value for a house, and limit emotional views of a property's value.
Property Tax Assessments:
Challenging tax assessments has become necessary in many areas and can be especially beneficial for lake property. Unfortunately, most people go into these challenges unarmed. They may pull some information from the Internet to support their claims, but without real basis. Our real estate appraisers can provide accurate answers to the question of value. While it may not be economical to commission a full appraisal to save a few dollars off your tax bill, often an appraiser can consult with a homeowner for a small fee to determine whether appealing the assessed value of a property is worthwhile. Keep in mind, that in the state of Indiana, a tax appeal must be at least ten percent lower than the assessed value in order to request a review. An appraisal from one of our qualified appraisers at PF Kruse would be a step in the right direction in any dispute with your local tax assessor. Dennis K. Kruse, II is a former township assessor in DeKalb County, and has the knowledge and experience needed to advise you on how to handle your property tax appeal correctly.
Estate Planning:
In times of loss, it is often difficult to think of the various steps that must be taken to resolve any outstanding assets of the deceased. An appraisal is required to establish fair market values of any real estate properties in the estate for tax filings and any presentation to multiple heirs. The aid of an appraisal is a necessity to dispose of the estate properly. PF Kruse has experience in dealing with both large and small estates and estate attorneys in both pre-estate planning and estate settlement. We are familiar with the procedures and requirements necessary to perform a retroactive appraisal with an effective date and Fair Market Value estimate as of the date of death. The ethics provision of the Uniform Standards of Professional Appraisal Practice (USPAP) binds us to confidentiality with all of our clients, ensuring the fullest degree of discretion and privacy. Having a professional appraisal gives the executor solid facts and figures to work with in meeting IRS and state agency tax requirements. It assures peace of mind to everyone concerned because we are there to stand behind our appraisal if it is challenged.
Divorce:
In unfortunate circumstances, such as divorce, appraisals are often utilized so that both parties involved receive a fair and impartial valuation of their real estate assets. This creates an unbiased assessment that allows both parties to concentrate on more important aspects of this difficult time. An appraisal by a qualified independent professional third party is often required by state law to settle the divorce and our firm has been able to provide this service to multiple parties, and our appraisers have also appeared as expert witnesses in court.