A real estate appraisal is a key factor for homeowners who are buying or selling a home, or for those who are refinancing. A good appraisal is necessary to have a property transfer between a buyer and seller, and is considered an essential part of the home buying process by real estate agents and mortgage lenders. To facilitate the appraisal process, it is beneficial to have the following documents ready for our appraisers when they come to appraise your property: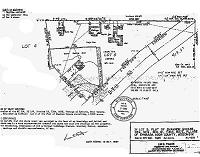 A survey or plot plan of the house and lot and/or acreage, as well as blueprints of the house if available
Information on any transfers of the property in the last three years
Written property agreements, such as a maintenance agreement for a shared driveway, private lane/road, access to a lake, or leases
A title policy that describes encroachments or easements
A recent tax bill for each parcel of your property
Most recent real estate tax bill and or legal description of the property
Information on "Home Owners Associations" or condominium covenants and fees.
Home inspection reports, or other recent reports for termites, septic systems or wells.
Information sheet that lists major home improvements and upgrades, the date of their installation and their cost (for example, the addition of central air conditioning, replacement windows or roof repairs). Appraisers are now required to state the last time kitchens and bathrooms were updated, so having documentation of when these areas were updated is to your advantage. We need to know if an update was in the past 12 months, or 1-5 years, 6-10 years, 11-15 years, or longer.
Copies of permits for any additions or work done to the house
The location of HUD data plate and serial numbers if you have a manufactured home.
A copy of a previous or current listing agreement and broker's data sheet and Purchase Agreement if a sale is "pending".
A list of any personal property to be sold with the home (for example, appliances, hot tubs, sheds, etc.)
A list of "Proposed" improvements with costs if the property is to be appraised "Subject to Repairs or Completion".
Any other information you feel may be useful to the appraiser
You do not need to accompany the appraiser for the entire site inspection, but are more than welcome to do so if you desire. You should be available to answer questions about your property and be willing to point out any home improvements.
Here are some other suggestions, especially if you want to, or are, selling your property:
• Accessibility: Make sure that all areas of the home are accessible, especially the attic, crawl space and mechanical areas. Garages, storage areas, closets, basements, etc. all must also be viewed by the appraiser. Also make sure that all rooms can be entered by the appraiser. For example, if some family members work nights and sleep days, arrangements will need to be made for the appraiser to view all rooms.
• FHA/VA Inspection Items: If a house is selling with a FHA/VA/USDA loan, or if you are refinancing using one of these loans, be sure to ask your appraiser if there are specific things that should be done before they come. Some items they may recommend might be: Installation of smoke detectors on all levels (especially near all bedrooms); installation of handrails on all stairways or on any set of steps with three or more risers; removal of cracked or peeling paint and repainting the area, repair any broken windows. Inspections by other professionals will also be required for wood destroying insects, well and septic systems, and could be required for roof and mechanicals. At least a "head and shoulder" access viewing of attics and crawlspaces is required for these types of appraisals, so make sure that they are available to veiw.

• Housekeeping: Appraisers see hundreds of homes a year and will look past most clutter; however, an uncluttered house creates a better impression that could potentially result in a slightly higher home value. Keep in mind the appraiser is required to take interior and exterior photographs of your house. All appraisers are now required to take pictures of almost every room in your house, including unfinished rooms in the basement. all bathrooms, the kitchen, and main living areas. If possible, turn all lights on before the appraisal walk through, so that rooms look better in photographs. You can also remove any personal property or personal items that you do not want to be photographed. Appraisers are not allowed to have any people in the photographs, so please make sure that anyone at the house can move out of any photos.
• Maintenance: Repair minor things like leaky faucets, missing door handles and trim. Normally, you should not try to get an appraisal if you are in the middle of remodeling your house. The exception is when you want an appraisal done subject to the completion of repairs or alterations. A reasonable report can still be completed under these circumstances; however, if you are trying to refinance your house, the individual with whom you are getting your loan needs to be fully aware of its current condition.