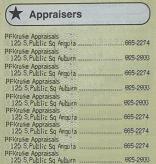 Selecting the right appraiser is very important before ordering an appraisal report. One needs to know what goes into a well-prepared real estate appraisal before one can understand what makes a good appraiser. An appraisal is an opinion of value that should be given from a professional appraiser. The proper preparation of an appraisal involves research into appropriate market areas; the assembly and analysis of information pertinent to a property; and the knowledge, experience and professional judgment of the appraiser. The role of the appraiser is to provide objective, impartial and unbiased opinions about the value of real property – providing assistance to those who own, manage, buy, sell, invest in and/or lend money on the security of real estate.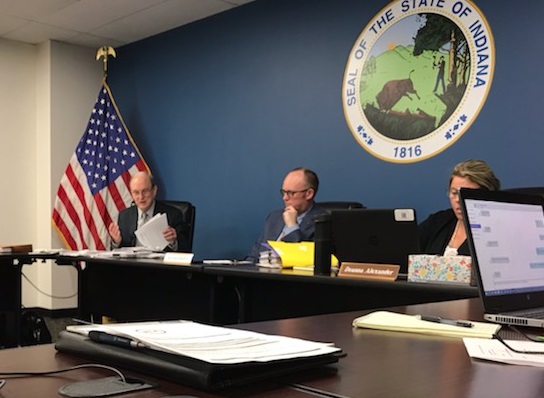 To appraise real estate for federally regulated transactions, all states require appraisers to be state licensed or certified. Appraisers have fulfilled rigorous educational and experience requirements and must adhere to strict standards and a code of professional ethics. Qualified State Licensed and Certified appraisers should bring knowledge, experience, impartiality and trust to the transaction. All appraisers at PF Kruse meet these qualifications, and in so doing, help our clients make sound decisions with regard to real property.
Most appraisals are reported in writing, although in certain circumstances, an appraiser may provide an oral appraisal. A written appraisal report generally consists of the following: a description of the property and its locale; an analysis of the "highest and best use" of the property; an analysis of sales of comparable properties "as near the subject property as possible"; and information regarding current real estate activity and/or market area trends. The value indicated by recent sales of comparable properties, the current cost of reproducing or replacing a building, and the value that the property's net earning power will supply are the most important considerations in the valuation of real property.
PF Kruse is a professional appraisal company that has been in business in the northeast Indiana area since 1952. The company in widely known for their expertise in the valuation of single and multi-family homes in Allen, DeKalb, Lagrange, Noble, Steuben and Whitley Counties. They are also the recognized experts in the lake property located in Steuben, Lagrange and Noble Counties. The group also routinely appraises agricultural property, relocations, repossessions, new construction and vacant land as well as small non-residential property. Click here for more about our appraisers.
The following questions would be appropriate when selecting an appraiser:
Are you licensed or certified in the state and area in which you live and practice?
How long have you been in the appraisal business?
What level of experience do you have in this particular market and with this type of property?
How long have you been appraising property in this particular market?
Are you familiar with property in this neighborhood or area, or on this lake?
What types of clients have you had (homeowners, estates, lenders, attorneys, relocation companies)?
Make sure you are getting the best appraisal possible! Hire Northeast Indiana's Leading Real Estate Appraisal Firm. Use PF Kruse Appraisal Group for all of your real estate appraisal needs.